i-Guard HA (High Availability)
for iSeries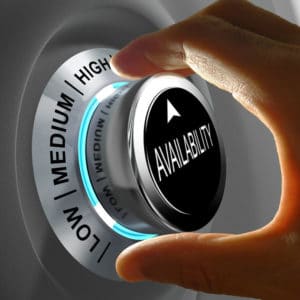 CPS provides affordable, common sense solutions for your iSeries Disaster Recovery (DR) requirements and off site replication.
i-Guard HA (High Availability) is part of the suite of four offerings from CPS for your disaster recovery needs. This is the most robust solution in the i-Guard suite of solutions.
This is for businesses that cannot afford data losses and need to avoid any downtime. This solution gives your business the maximum continuous availability protection you need.
Benefits of i-Guard HA (High Availability) includes:
Protects your business from the high cost of downtime
Delivers worry-free protection against data loss
Supports replication between physical, virtual, and cloud environments, empowering infrastructure choice and flexibility
Replicates critical data and applications in real time from a production server to a recovery server which allows immediate fail-over with a minimum of data loss
When the production server is available again it re-synchronizes the two servers by replicating any changes made on the recovery server back to the original server
CPS provides the recovery server in our secure, enterprise class data center
Production server can be at your location or any hosted location
Plus, we can immediately assist with the repair of your existing server or ordering a new machine to be delivered to your location of choice. If this economical solution meets all of your regulatory requirements and meets your business continuity strategy, contact us today!
i-Guard HA solutions start for as little as $695/mo.
Check out our entire suite of i-Guard solutions including Lite, Plus and Replication.
Call your CPS sales person today.