End Point Protection / Anti-Virus products are more crucial today than ever before. CPS provides clients with the leading solutions in the market today. Below are a few of the vendors we offer to our customers. Let us help you select which solution is the right one for you.
Below is some brief information on Sophos, Kaspersky, Trend Micro, Symantec and Intune. There are many, many more providers available. Let us know if you need assistance with renewing any of your current anti-virus tools.
Sophos End Point Protection and Intercept-X
• Forrester-Ranks Sophos off the charts as the most visionary endpoint vendor
• Gartner Magic Quadrant for Endpoint Protection Platforms "Sophos is a leader"
• Sophos End Point blocks malware and infections by identifying and preventing the handful of techniques and behaviors used in almost every exploit.
• Sophos End Point doesn't rely on signatures to catch malware, which means it catches zero-day threats without adversely affecting the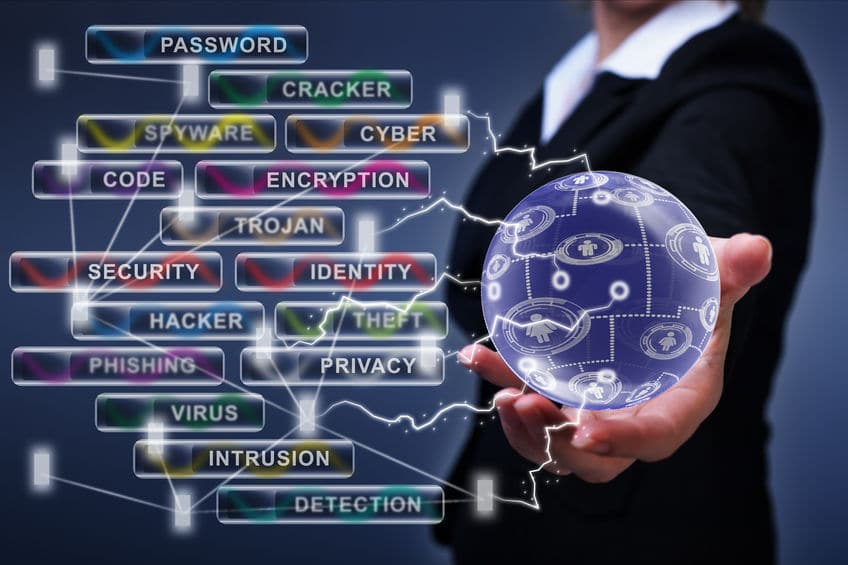 performance of your device. So you get protection before those exploits even arrive.
• By correlating threat indicators, Sophos Endpoint can block web and application exploits, dangerous URLs, potentially unwanted apps, and malicious code from ever touching your endpoints.
• Sophos Intercept X features CryptoGuard, which prevents the malicious spontaneous encryption of data by ransomware—even trusted files or processes that have been hijacked. And once ransomware gets intercepted, CryptoGuard reverts your files back to their safe states.
Behavioral Analytics
Determines suspicious behaviors, allowing for the detection of malware specifically designed to evade traditional solutions.
Traffic Detection
Pre-filters all HTTP traffic and tracks suspicious traffic as well as the file path of the process sending malicious traffic.
Integrated Endpoint and Network
Instant and automatic communication between the Endpoint and Network alerts the suspected system of exactly what the firewall is detecting, allowing the endpoint protection agent immediate use of that information to discover the process behind the threat.
Kaspersky Small Office Security
• Designed for businesses running 5-45 computers, some servers and mobile devices.
•  It works out-of-the-box and is managed from one easy-to-use cloud-based console – no IT skills are needed to use our powerful security tools and monitor security from any connected device you choose.
•  Protects you from online attacks, ransomware and data loss. You get on with business
• Supported platforms:
– Windows desktops and laptops
– Mac desktops and laptops
– Windows-based file servers
          – Android smartphones and tablets
• Multi-layered protection powered by machine learning and human expertise
• Granular security management
• Enables secure communication and collaboration
• Enhanced mobile security and device management
• Proven by independent testing
Trend
• Maximizes protection with solutions that are powered by a unique blend of cross-generational threat defense techniques and market-leading global threat intelligence.
• Minimizes IT impact with solutions that are specifically designed for and integrated with leading customer platforms and applications on endpoints, networks, data centers, and the cloud.
• Speeds time to response with centralized visibility and control and automatic sharing of threat intelligence across security layers.
Symantec End Point Protection 14
• Fuses artificial intelligence with critical technologies, delivering the most complete endpoint security on the planet.
• Wrap your endpoints in multi-layered protection—artificial intelligence in the cloud, combined with critical endpoint technologies creates the most threat-resistant endpoint security in the world.
• Advanced machine learning done right: Stop unknown threats with advanced machine learning AI to deliver maximum protection at the endpoint with minimal false positives.
• Supports machine learning, exploit mitigation, End Point Detection and Response (EDR), and anti-malware, from one single agent.
• Reduces bandwidth usage and definition file sizes by 70 percent over previous versions.
Intune
• A cloud-based enterprise mobility management (EMM) service that helps enable your workforce to be productive while keeping your corporate data protected.
• With Intune, you can:
– Manage the mobile devices your workforce uses to access company data.
– Manage the mobile apps your workforce uses.
– Protect your company information by helping to control the way your workforce accesses and shares it.
– Ensure devices and apps are compliant with company security requirements.
• Microsoft Intune can help you to secure your managed computers with End Point Protection, which provides real-time protection against malware threats, keeps malware definitions up-to date, and automatically scans computers.
• End Point Protection also provides tools that help you to manage and monitor malware attacks.