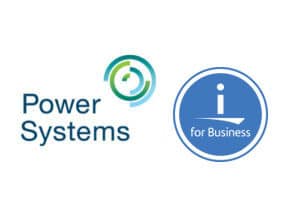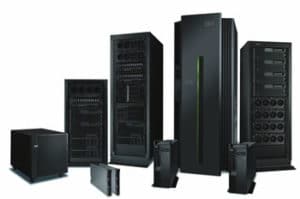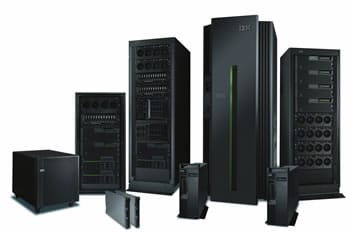 Across all industries, the rate of change has increased rapidly in recent years. Including new threats developing from emerging competitors in a blink of an eye. With data as the new natural resource, organizations must find new efficiencies to improve their operations and new opportunities to grow.
To help stay ahead in a fast moving world IBM offers the Power Systems/iSeries for the most secure and best in class solution available. They are designed to be optimized, secure, and adaptive to changing workload requirements to provide the best solutions available.
Without the right partner you may not take full advantage of the powerful systems that IBM provides. CPS is a strategic partner for your business to help with selecting the right solution, implementing correctly, providing long term support and matching it with the best data protection and backup options available.
From new systems to upgrades to hosting in a secure data center CPS will be your trusted advisor for all of your IBM needs. We have made a commitment of technical excellence for our IBM customers.  As an advanced IBM Business Partner we can also assist with:
Technical Services – Our experienced staff can provide a complete array of onsite, remote connection, and telephone support for any kind of technical issue you are having with your system.
Performance Analysis and Tuning – We help determine what's going on, and what your options are to correct it.
LPAR Setup – LPAR, or Logical Partitioning is the IBM equivalent of Server Virtualization for AS/400, iSeries & Power Systems. This lets you unlock the excess power of your systems for additional workloads. We have extensive experience at logical partitioning.
PTF Management – If you have difficulty keeping up with PTFs Patches, and Microcode updates, we can help. From ordering to implementation, we can cost effectively handle these for you.
Release Updates – Upgrading your OS version can be a complex and time consuming ordeal. CPS can help with this process. Whether it is a complete, turnkey service, or just a bit of telephone support, we have the expertise and experience to help you get your updates done faster, and with fewer problems.
DR & High Availability – CPS has a variety of options for DR and High availability from IBM, Vision, and others, along with the skills to implement them.  Check out our i-Guard offerings.
Hosting – Want to simplify your i-Series environment? Our hosted solutions may be the answer. Check out our i-Series solutions HERE for more info.