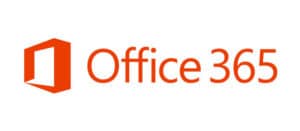 CPS Technology Solutions can help your company understand the benefits of Office 365, which plans are right for you, help migrate you to Office 365 and provide ongoing support and training. We also make implementation easy by offering either T & M or fixed bid migration options.
Office 365 provides access anywhere, anytime, on any device. Microsoft's Office 365 is changing the way businesses work. Don't fall behind your competition, keep your staff on the latest tools for maximum productivity and allow them to easily collaborate and share information easily. Office 365 is a simple and cost effective solution for all sized businesses.
Also you can focus on growing your business, not maintaining extra servers. It grows with your business, easily add services and resources as needed with an easy monthly subscription. Your users have one user interface to get used to for the applications they need to get there job done.
Office 365 provides a very secure solution that protects your privacy. Starting with a very robust email solution that is up 99.9% of the time, allows your users to access it anywhere, anytime on any device without having to VPN back into the main office. Plus each one gets their own 50 GB mailbox and you can add unlimited archiving, data loss prevention (DLP) capabilities as well as encrypted emails if needed.
And that is just the start. Also get secure anywhere, anytime access to documents that can be shared among staff as well as strategic partners, vendors and customers without having to buy them a license. Plus your staff can have the latest Office products for maximum productivity and your staff does not need to support 2, 3 or more versions of Office. Also users can assist each other easier and share information since they are all working on the same version.
Have staff working in different locations or spread out through a large building and would like to know if they are available to chat or talk without first contacting them, or maybe sharing a screen to get answers quicker or maybe hosting a meeting with a key vendor or customer, all built in to your Office 365.