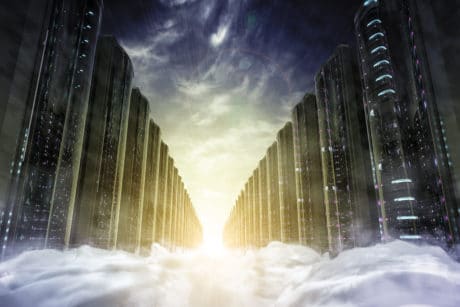 CPS Technology Solutions is your best choice for i-Series hosting. We have deep expertise with IBM i-Series and Power Systems that dates back to the beginning of the AS/400 platform. We are not the typical hosting company that added i-Series because someone asked for it once and then can't provide much expertise beyond setting up a server.
We designed our hosting solution specifically for our clients that did not want to buy another server, were losing their only technical expertise that knew the i-Series, need to meet regulatory requirements for disaster recovery and needed ongoing expertise to make sure their mission critical applications continue to run smoothly.
What does this mean for our customers? They work directly with our expert staff for planning, setup and ongoing support of their i-Series hosted environment. You don't have to have multiple partners involved and get caught in the middle of any finger pointing.
i-Series hosting advantages:
• No huge upfront costs of hardware acquisition, CPS owns the servers, you just pay a low monthly fee based on your processing needs.
• No monthly or yearly IBM hardware or software maintenance fees.
• Servers are located in a highly secure Data Center with redundant power, cooling, and multiple broadband connections.
• Your workstations connect in exactly the same way as they do now over a secure VPN connection, (either individually or site to site) with excellent response times and performance.
• CPS experts handle all the day to day operations, including performance tuning, PTF's, full nightly backups, and all other daily administrative tasks so you can concentrate on your business.
• Your data is protected with a high level of security on the servers and backups that are cycled offsite to secure storage nightly.
• Your licensing for your application software will remain unchanged, and you or your software provider have complete authority to access, modify or make changes whenever needed.
CPS Technology Solutions, your direct source for providing you with more power, more convenience, and better reliability and security for a fraction of the costs of owning and administering your own iSeries Server.