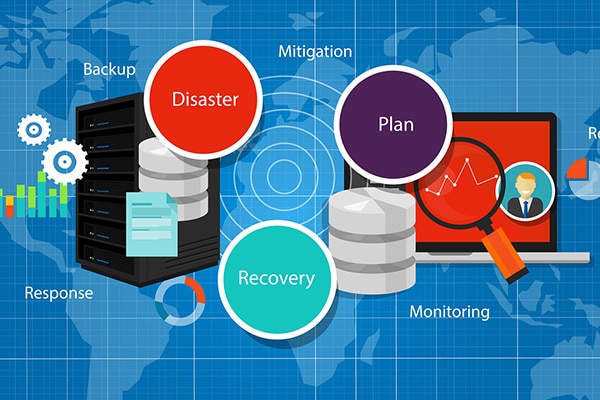 Company Profile
A local county government runs an IBM i Power 7 system that supports several departments. They provide access to the general public and businesses 7 x 24 through numerous WEB interfaces.
Business Situation
County governments provide many services to their residents. The functions include Property Taxes, Property Ownership, Social Services, Road Maintenance, Public Health, Human Services and County Finances. Up time of the system is critical to providing these services. The client needed a way to recover their system quickly in the event of a disaster and have a way to test their recover plan.
Technical Solution
CPS reviewed their environment and determined the most cost effective solution would be a blend of CPS's i-Guard offerings. A virtual tape library (VTL) was installed at their datacenter and configured to replicate each nightly save to our hot site data center in Minneapolis. Their backup routines were analyzed to insure their system could be recovered with the current strategy.
An IBM-i partition was made available to load their system backups from the replicated data residing on our virtual tape library. The system was reconstructed from the replicated data in Minneapolis. The client was able to log into our system and verify all of the applications and data were functional.
Benefits
The customer was looking for a way to get the county operation up in a short period of time in the event of a disaster. Proving the VTL at their location and replicating the data to our location allowed them to have all of their data available at another hot site location.
We were able to reload all of the counties application & data in under 8 hours and allow access to all of the services the county provides. This also validated the save restore strategy the county was using.
Products and Solutions Provided
• Cybernetics
• i-Guard Lite
• i-Guard Plus